Nintendo million sellers – CESA 2022 update – Super Mario 3D All-Stars at 9 million, The Legend of Zelda: Link's Awakening over 6 million, more
Posted on August 29, 2022 by Nicolas in News, Switch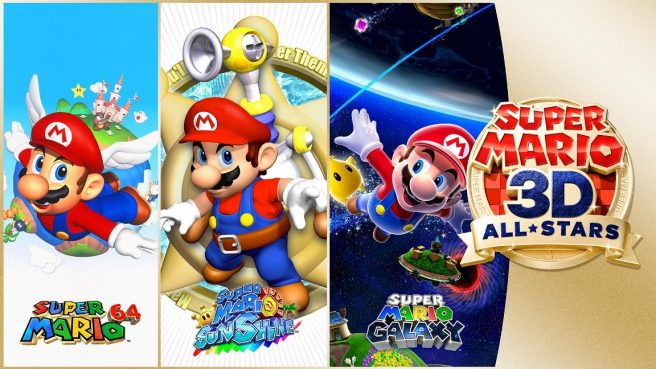 Nintendo has just provided some updated information on several of their Switch million seller titles via CESA 2022. As such, we've got some new sales figures for a few of these titles.
Note that this list is accurate as of December 2021, so it is a bit dated. However, it contains updated figures for titles such as Super Mario 3D All-Stars, The Legend of Zelda: Link's Awakening, Xenoblade Chronicles 2 and Bayonetta 2, which haven't received any sales updates in quite a while.
Below is the list of updated million-sellers from CESA 2022, table courtesy of Twitter user Pierre485: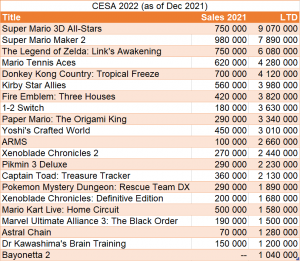 The same user has also provided another table listing updated sales figures for all current Nintendo-published Switch games, which you can check out here.
Related