Following the surprise announcement of the PS5 pro controller called the "DualSense Edge" earlier this week during gamescom Opening Night Live, Sony has now put up the official page for the controller!
While the info shared on the website is the same as what was previously revealed, there is a section of the website that lists what the exact contents are for those who buy the DualSense Edge.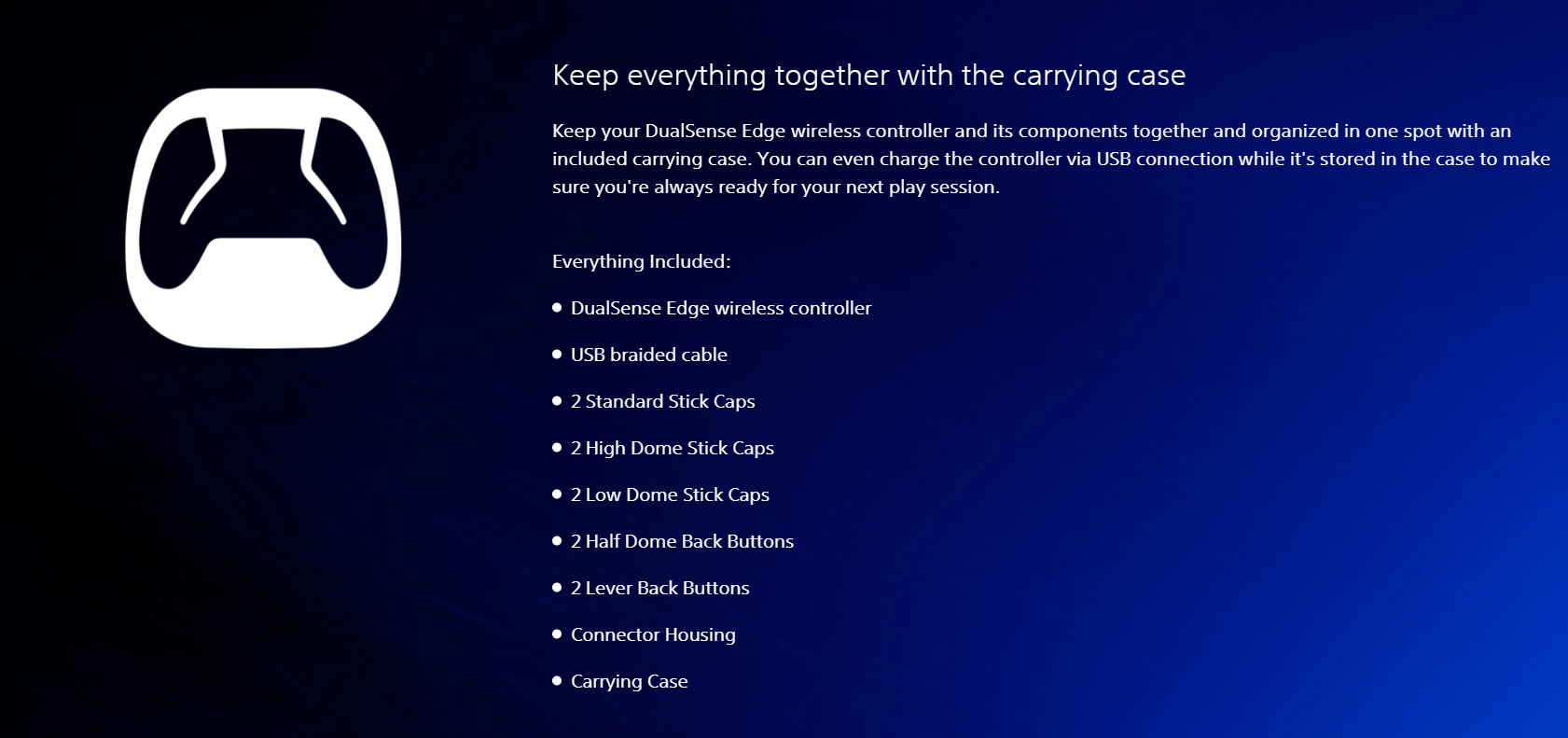 Everything Included:
DualSense Edge wireless controller
USB braided cable
2 Standard Stick Caps
2 High Dome Stick Caps
2 Low Dome Stick Caps
2 Half Dome BackButtons
2 Lever Back Buttons
Connector Housing
Carrying Case
That's one heck of a controller, no? No word yet on how much this bad boy will cost, but I assume it'll be quite expensive. No word on a release date, either, but let's hope it'll be out before 2022 ends (one can hope).
In other PlayStation news, Sony has announced that the PS5 console's price will be increasing in select markets! Check out which countries/regions are affected here along with its new price tag.